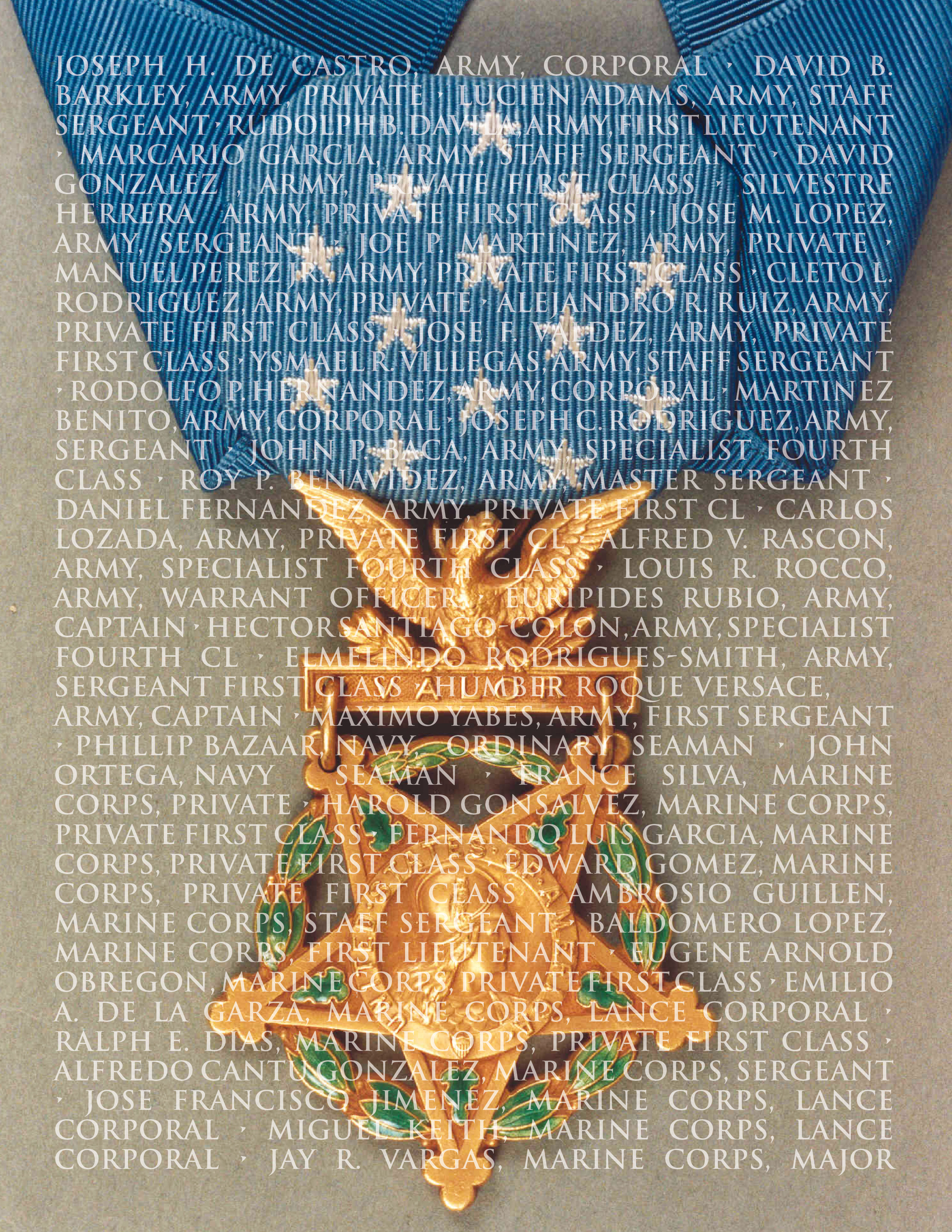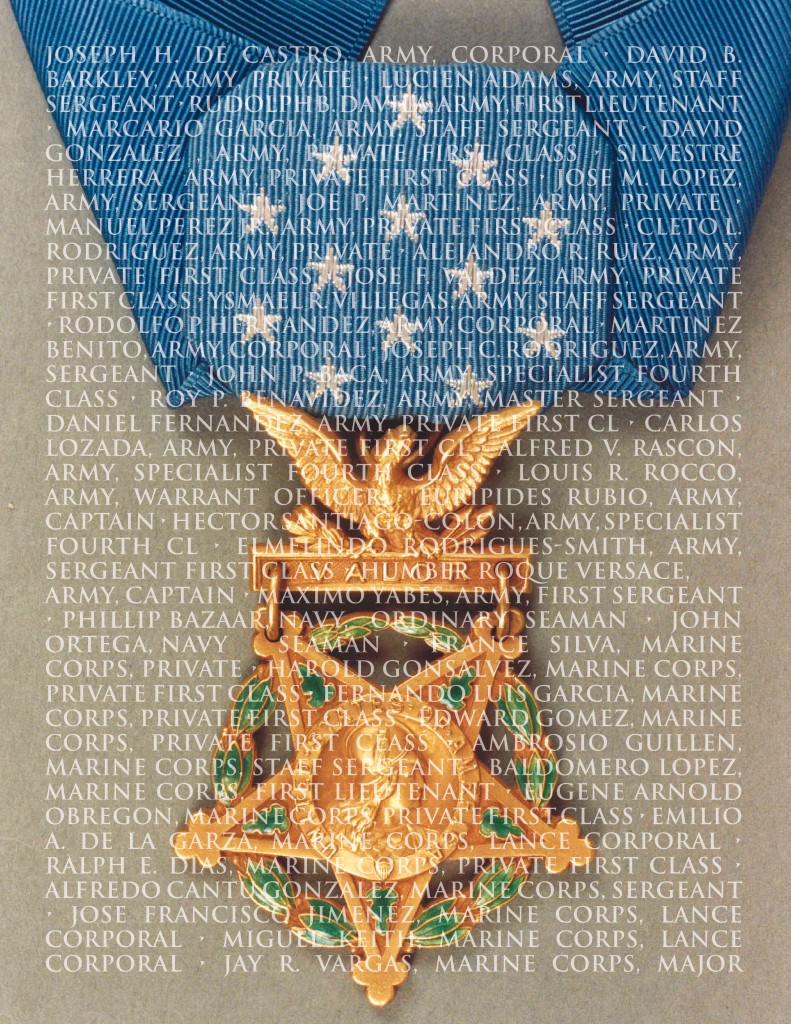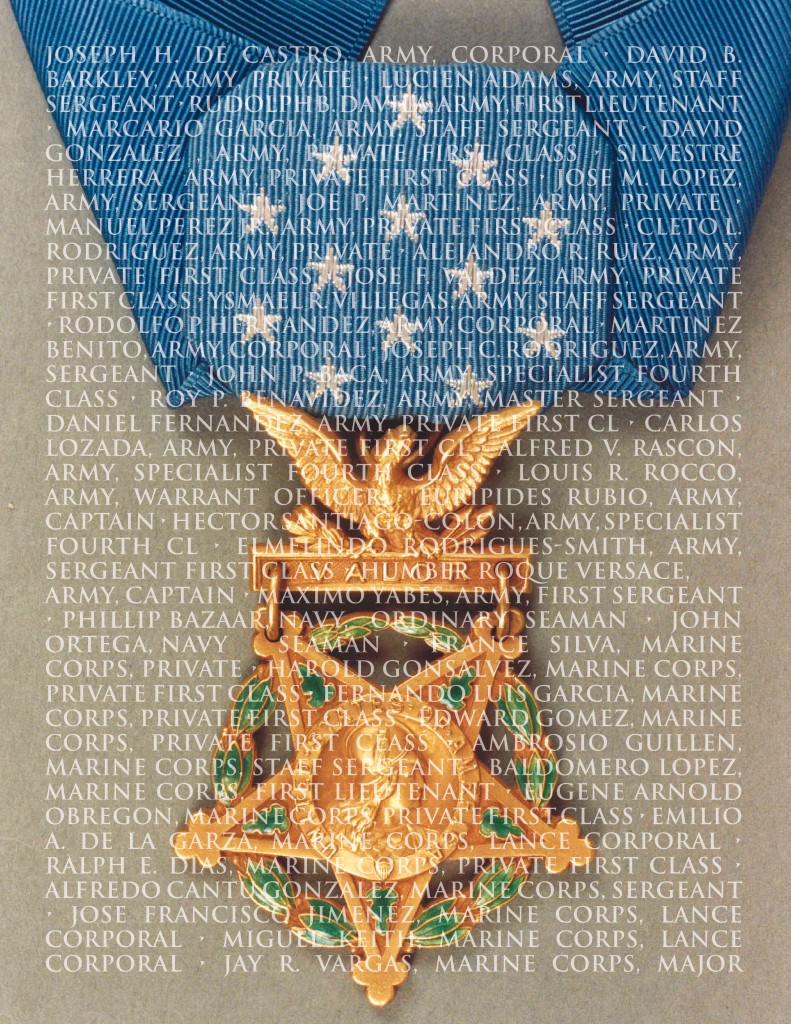 The Medal of Honor was created during the Civil War and it is the highest military honor and dedication a soldier can receive from the United States. Interestingly enough,  more than 700 Medal of Honor recipients have been immigrants, a number which is disproportionally high as compared to the historical percentage of immigrants to the United States.  Yet this should come as no suprise as their sacrifice and love for service is proportional to the love that immigrants have always demonstrated toward their beloved adopted homeland.
This image was created by digital artist, Armando B. Somoza, MFA. It also represents all the Latino recipients of the Medal of Honor.
You can also go to this website to learn more about the 700 immigrants that have received the Medal of honor.  And this website to learn of the Latino Medal of Honor recipients as well.